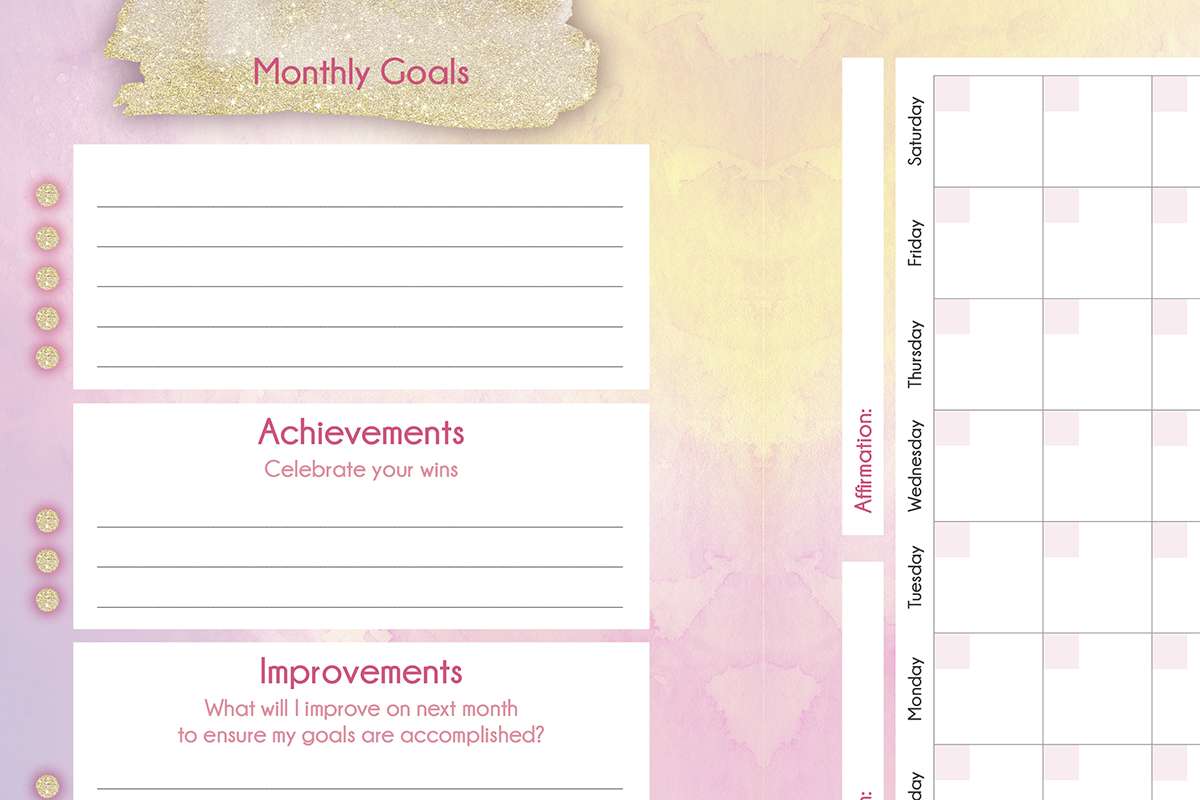 We were once again engaged as a subcontractor by a small press to fully design and format this 6-month guided journal and planner by Christian author, Amanda Salvary.
Sparkly, shiny, and blingy, this gorgeous hardcover book makes planning FUN with the guidance of scripture and Amanda's unique take on planning and goal-setting.
We wanted this book to obviously be functional but also a total indulgence to use – something that a female Christian entrepreneur could genuinely look forward to consulting and writing in every day.